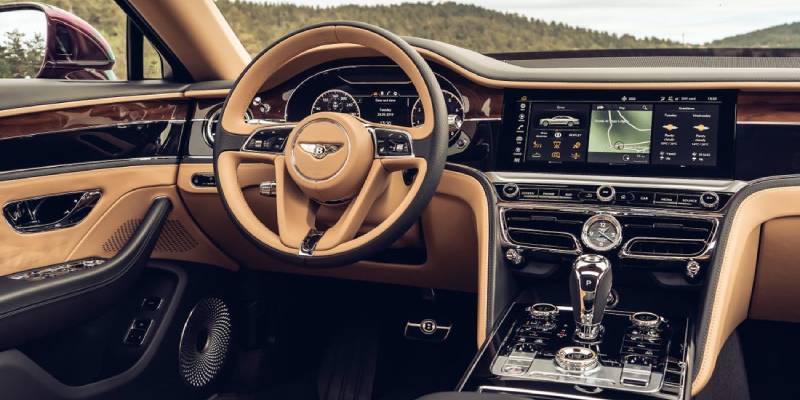 Plush Car Interiors And Its Effect
The interiors of the car matter if you are the kind who spend a lot of time commuting in the car. The comfort and quality of your car will be of utmost importance. An uncomfortable seat or a wrong placement of buttons will be very annoying and will make long road trips miserable. A plush car interior can bring a lot of happiness and peace of mind. It keeps body aches at bay. While many of us will be more interested in a car that gives optimum engine performance, fuel efficiency, and ease of maintenance, there are a few who give a lot of consideration to the interiors as well. Comfort, style, features, cargo room and overall build quality are the factors that are required to rank the car interior. Let us take a look at some of the car manufacturers who have made it to the top rung for best car interiors.
Best Cars Makers With Exemplary Car Interior
Audi, a German brand, takes the number one spot in terms of interiors. You will be impressed with the sleekness and quality of the interior design, material and good seats. Additional features like massaging front seats, heated steering wheel, infotainment systems are superb. You will find amazing technology like Bluetooth connectivity, integration with Android Auto and Apple CarPlay. Volvo, a Swedish brand owned by a Chinese company, offers great cabin comfort. Leather seating, leather-wrapped steering wheel, multi-adjustable driver's seat, shift knob, clean dashboard are some of its attractive features. It can connect to Android Auto and Apple CarPlay as well. 
Honda, a Japanese brand, has plush and comfortable seats made of soft-touch materials. It is both functional and attractive. The car interior has many attractions like leather-trimmed ventilated seats, ambient lighting, and a great infotainment system with Apple CarPlay and Android Auto connectivity. It also features wireless charging and Wi-Fi hotspot capability. The car comes with so many nice touches and unique features that you may not find in others.
Car Makers Who Make A Difference 
Kia, the once struggling carmaker, has found its footing after a decade. The South Korean brand comes with improved quality and interior design. All its models come with quality and attractive materials, cabin design, standard safety and technology features. Some models have heated and cooled seats, heated steering wheels, sunroofs and multi-zone climate control. The UVO infotainment system is easy to use and maintain.
Volkswagen is another German brand. It has comfortable seats, quality, soft material, and a great infotainment system. Even the smallest car of this brand can be equipped with a sunroof, heater seats and leather furnishings. It has a Wi-Fi hotspot and standard Apple CarPlay, Android Auto and Bluetooth. If the comfort factor is one of your considerations, this list will be a great reference to start with. You do not want to spend your hard-earned money in a car you are going to regret buying.