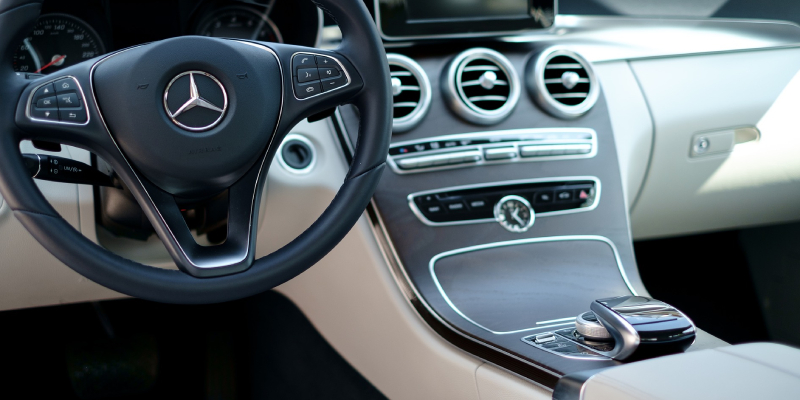 Accessories for Interior Care
Your car is an asset! What if there were cleaning items that you can purchase online, then you could get your "flawlessly clean" car with minimal effort? Some car care kits will help you preserve the elegance of your car.
Care can become a physically tiring job if it is not dealt with the right tool and products. This duster is the ideal tool to clean your precious vehicle without any marks and scratches. Its strands are made of high-grade, wax-treated microfiber cotton fibres that softly pick-up dirt from your car in a fraction of minutes! The product makes it easier to save energy, money, water, and simple to use.
Hate seeing dirt in every nook and corner of the vehicle and cleaning it with a scrubber? Use a vacuum cleaner, which is strong and can even pick coins off the floor of your car! It is an efficient, inexpensive, and effective method for both dry and wet disposal cleaning. It has two filters and is a high-grade HEPA filter that can be cleaned easily.
One crucial move is to have a dustbin in the car so that the interior of the car remains clean. It keeps the car clean. It's simple to use, it's easy to assemble, and it can even fit into your door's buttonholes.
Accessories for Exterior Care
There are several car shampoos in the market that assist with car washing. But, just a few of them, after cleaning, have a smooth, metallic finish. Wax car shampoo that acts as a protecting shield between fine dust particles and your car. The shampoo is affordable and is easily available online.
Protectant, Tyre Shine, Liquid Wax, and Microfiber Cloths
Protectants can be sprayed on dashboards to give a glossy look.
Tire Shine is ideal for spraying on tyres. It is glossy and removes dust from the tyres.
Liquid Wax is manufactured from high-grade wax that provides a protective barrier between the car paint and the dust.
The Microfiber fabric is available in a package of 2 high-quality pieces of cloth that extract the dust from the vehicle without scratching the floor surface.
Budgeting your Car Maintenance
Look, maintenance and repair are not exciting, yet for the durability of your engine, it is completely necessary. You can't just buy a car and expect to make it run like a charm for the rest of your life. A safe, long-lasting, and well-maintained car requires an active effort and a little money. Do not forget the bills for car repairs vary. They focus on what your car wants at the present the kind of vehicle you drive. The maintenance cost can vary between $200 to $700 yearly.