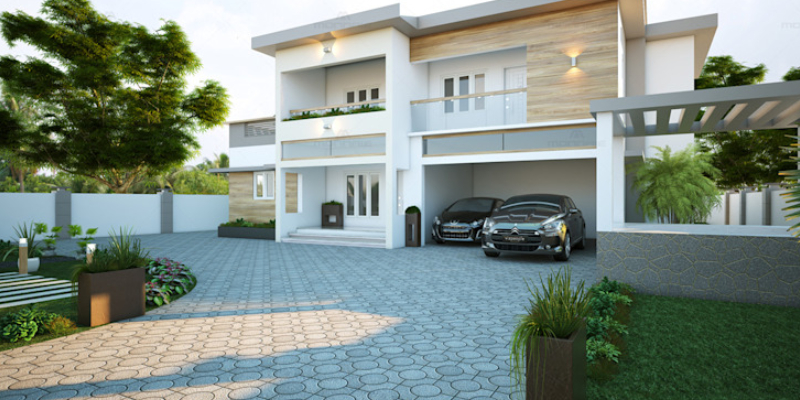 Car Parking Area – A Basic Requirement For Homes
Every home in Singapore owns a car. A car park has become a basic requirement and an important part of the home design. The architect entitled to design the home may have received umpteen points to consider from prospective homeowners about each nook and cranny of the home, but the car park would mostly be a forgotten entity. A leading firm for roller shutter repair in Singapore points out that a garage is not considered as important as other rooms in the home. However, you must not overlook creating a space for the car park at the design stage itself as it deserves all the creative ideas you invest in your home. The garage should go with the overall look of the home. It must not look like a separate entity except if you plan to have a garage that will be secure with a roller shutter. Giving all the attention to your garage will keep it intact for the long run. Also Check Out – About How to park an extra car in the same space.
Different Car Parking Ideas For Home
A car park can fit into any part of your home based on the design of the exterior. In terms of the location, the different car parking ideas are discussed below:
Car Porch
Car porch is probably the most common type of car park space. It is attached to the house's entry, where you can park your car, and it doesn't require a roller shutter or a door. A car porch offers an elegant and grand view of the exterior. However, it is not as secure as other car parks. You can opt for classical architecture with a grand roof and ornate pillars. It beautifies the front façade of your home. A combination of white and pastel shades will add to the wonder. You can design arches instead of regular shaped gateways for the porch.
Underground Car Park
An underground car park is probably the most secure car park for a home. If you have the required space, you can create an underground garage with the help of technology. It will add a surprise element to the home and create a multipurpose space. It is the best option if you are going to build a new home.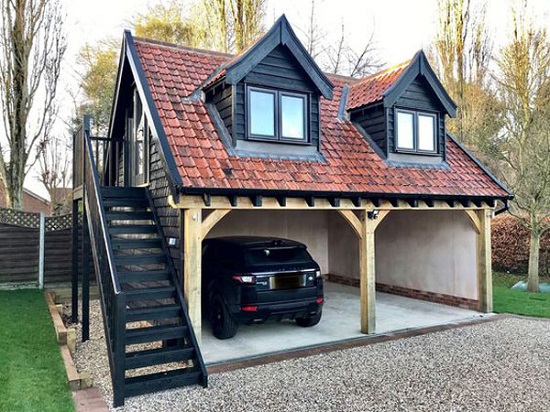 CarPort
A carport is a semi-open space for car parking. It can be attached to the house or built separately. It gives a modern and rustic look. You can opt for a wooden finish or concrete and go without the walls on more than two sides. You can complement the space with extra greenery around the carport.
Free Standing Car Park
The car park can be separate from the house if you have enough space. It can be in the side yard, front yard, or in the rear. There is more scope to decorate the garage, especially with pergolas, flowers and climbers. A full white with pastel designs will beautify the designs. If you have space for two cars, you can decorate the middle area with different flower pots. You can use the interior of the garage for multiple purposes. You can store bicycles, play gears, gym equipment and others. You can use it as a secondary storage space. Use the door creatively with shrubs, creepers and neutral colour paint. You can camouflage the garage with a natural look that will gel with the rest of the exterior of your exterior.
Roller Shutter For New Age Car Parks
A Roller shutter can easily secure your garage. Most manufacturers come with different designs for roller shutters that are specifically designed for car parks. Some roller shutter has airflow spaces with a structure that is extremely rigid and strong that it prevents from sagging. Roller shutters made of steel and aluminium will be durable, strong, lightweight and corrosion-resistant. Roller shutters provide a high level of safety and operational efficiency. The extra powder coat finishes with a RAL colour will give it a great look. It can be built into most of the building systems. Roller shutters are widely used in car parks at home, shopping malls, office buildings and apartments. You can design the roller shutters based on client preference.