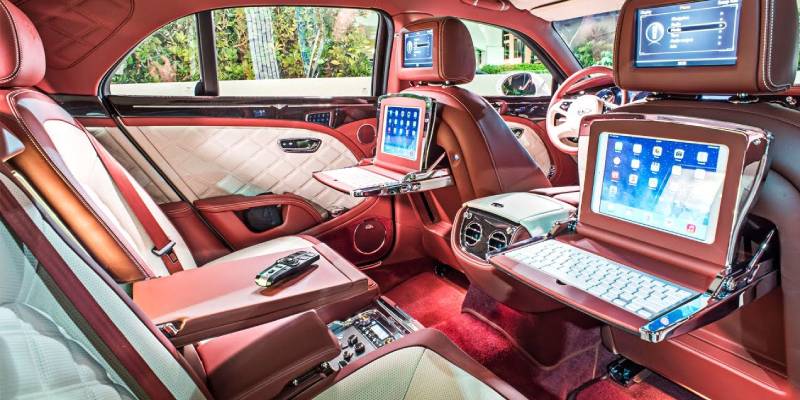 Tips and advice about upgrading the car interiors 
Do you want to give a new look to your car? Well, we recommend you start from the interiors and then touch the exteriors. Most people think that there are not many enhancements that can be done or required for the car interior. But in reality, there is a wide range of options and unlimited brands to choose from when it comes to upgrading the interiors of the vehicle. In this blog, let us discuss some of the trending car interiors that you should choose and install in your vehicle.
Seats with heat and massagers: It is common to see in most of the latest vehicles where the massagers and heated seats come as default. There is no need to worry if your car does not have this feature. It can be purchased and installed separately in your vehicle. It is available in various colors and shapes and also with several unique features too. The price range of the massage and heated seats vary between $40 and $60.
What is special about speakers and Bluetooth connection? 
Stock speakers do not look attractive and completely unappealing. Though you play the latest songs, you would be hearing as though it has been created in the 90's period. If you are feeling bored hearing the same kind of music or does not appeal to your ears, you have to change the old speakers and add the latest updated version. The car speakers are affordable and cost just $35 or less. If you have allotted a decent budget, you can even choose speakers from top brands like Pioneer and JBL.
In the present changing technology scenario, obtaining a new car stereo system means obtaining a complete infotainment system. The latest models come with options and features like the stereo system, bluetooth connection, and also touch screen control panel. With the bluetooth option, you can connect the device with your smartphone and listen to all your favorites with just a swipe.
What are some of the important car upgrades you should consider?
A dashcam is an important accessory equal to the Bluetooth speakerphone. This device is not expensive. It safeguards you from chances of insurance claim fraud as well as other kinds of investigation in times of an accident. There are several models of dashcams available where some are discreet and gorgeous and some are eye-catching and gorgeous. It is best to choose the one that is right and best for your car and your needs.
It has become an old trend to attend a call from your smartphone while driving the car. The Bluetooth car speakerphone looks cool and compact in the car. Though it does not look obvious, it still serves the driver in the best way. If you do not have a fixed budget, you can go with Motorola. Another great option is the Jabra Freeway speakerphone. It is known to be completely valuable for its price. Phone holders and chargers are also excellent options to upgrade the vehicle.