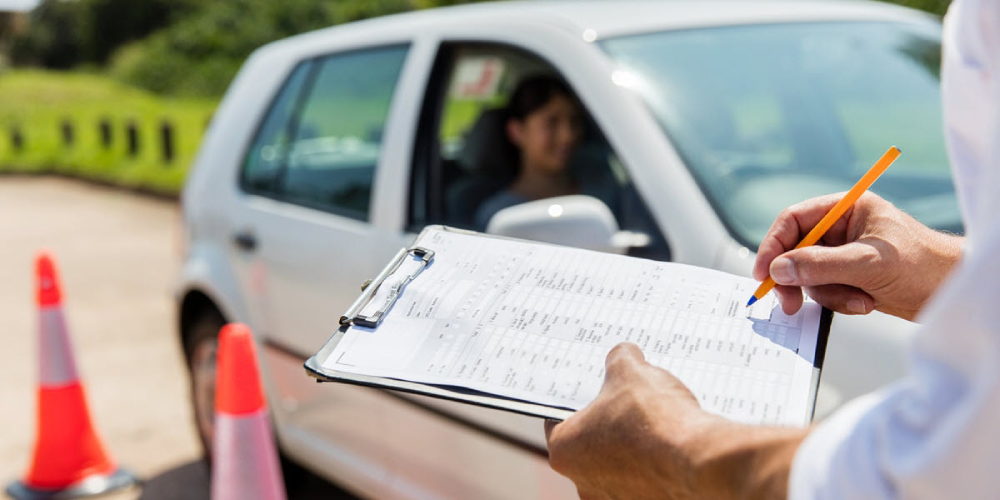 Tips before your appear for your driving test some tips for Tensed Learner Drivers:
Make sure you have read your study material thoroughly.
Effective study is more important, many people fail through lack of preparation.
We would recommend you do not spend more than 15-20 minutes with each study period, else your brain may start to switch off.
AS driving test contain lots of information for study, its not recommended to leave it at last minute. Prepare in advance.
Find the most comfortable time of the day, when you can grab as much information as you can. Preferable in quiet and no distractions enviornment.
Its recommended not to give any mock test quizes unless you are thorough with your theory test.
Goal to get 49]50 correct answers in mock test quiz. Chances of passing in actual test will increase as your mock test quiz marks increases.
Before you enter into the test center, be calm.
Theory Test :
Arrive 15 minutes before at the center before the test time.
Take both parts of driving licence and the test appointment letter.
When you will arrive, you will be asked to 'sign-in'
If you have any difficulty, ask for help.
You will be guided to which computer to use.
you will have up to 15 minutes to get used to the system before starting the test.
take your time, be calm and read the questions carefully. Do not do hurry.
If you are not sure for any answer, flag it and come back later.
Hazard Perception Test:
You will be shown 14 clips, of which there will be 15 hazards.
Do not click the mouse repeatedly, as you will get zero score for that clip.
You will be given a letter before you leave. Hope this information is useful for your test.