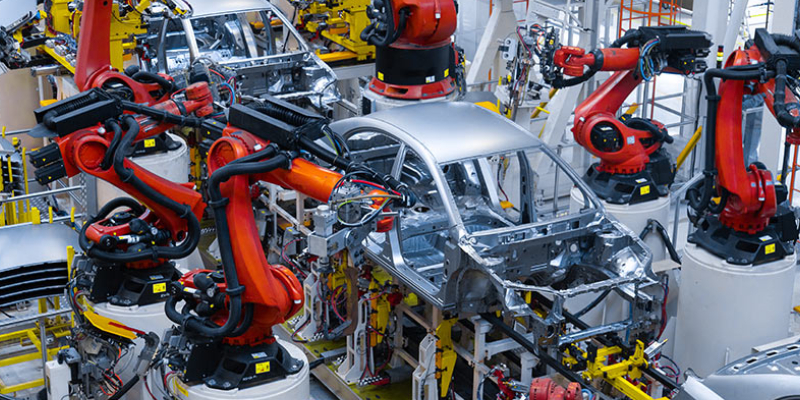 The automotive industry has been aiding humans for more than 50 years. They have been successfully covering all the lines in the manufacturing processes units. The automakers today are exploring more by using robots in many other fields. The reason for their high usage is they are accurate, efficient, dependable and flexible. It is because of their aid that the automobile industry has evolved into one of the best and the largest industry worldwide.
The automotive industry is not very simple as it looks to others. It involves thousands of parts and wires that need to be assembled in its proper and right place. This step involves a complex process of manufacturing and so it becomes vital for robotic applications. There are few prime places where robots are very crucial and they are as follows.
1. Robotic Vision is more précised at work
A robotic arm with a vision is an added benefit in the industries. It will perform better at work because it will see what it is doing. The wrist of the robot carries a camera and laser that provides instant feedback to the machines. The robotic arm will now perform their work better and faster as they can now visualize their work and work accordingly. Installation of windshields door panels and fenders will be best done in robotic vision than compared to the regular arms of the robot.
2. Spot and arc welding can handle heavy body panels
The industrial robots that are long-armed are capable to handle many heavy jobs with great perfection. They are best to handle spot and arc welding. Just like the long arm robots, the smaller ones are efficient in handling lighter parts that include the brackets and mounts.
3. Assembly of smaller parts with speed
In most of the manufacturing plants of the automotive industry, the small robotic arms are able to assemble small parts like the pumps and the motors at a very high speed. Apart from this, it does many other works which include the windshield installation, wheel mounting screw driving and many more.
4. Painting, coating, and sealing
The job of the automotive painter is not a simple task. It requires great strength and at the same time toxic too. There is also a huge demand for professional and skilled workers in the painting field.
The robotic arm does the job with absolute perfection and also in a short span of time. It will follow the programmed path, will limit waste and save time money energy. They are best for sealants, adhesives, spraying, and primers.
These are just a few of the robotic applications, while there are many more in the processing stage to make life in the automobile industry simple and easy.