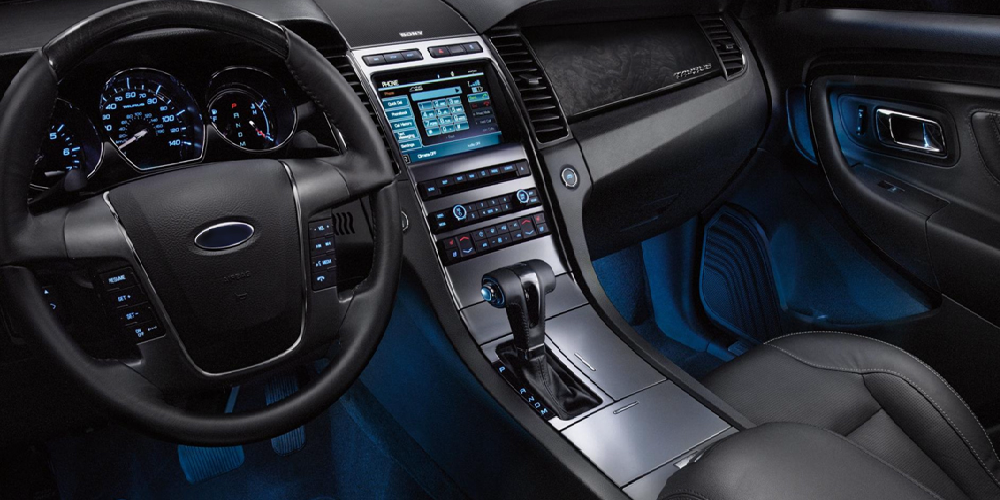 Car accessories play an important role in enhancing the looks as well as upgrading your vehicle.  These accessories are important in improving a car's ability and also help in the long term maintenance of the vehicle. Each car accessory has a different role to play. This is why car owners tend to do a bit of research before deciding which car accessories to get for their automobile. Let's take a look at some of the reason why car owners tend to invest in car accessories these days:
Most car accessories are developed with the intent of improving the functionality of the vehicle. For example, car accessories like the fog lights are quite useful to drive or cruise during the winter season. Similarly, the rear view camera is extremely useful in helping car owner reverse their car or reverse park into a tight spot.
   Entertainment

  

There are several car accessories in the market today that are specifically for entertainment.  Sound devices align with auto theatre systems enable car passengers to listen to their favorite sings or watch movies as they travel to different places. It is a good idea to decide on a budget before you go shopping for an auto theatre system since they come in a wide price range.

   Customizing
Car accessories allow car owners to customize their cars to their heart's content. Air fresheners, mobile phone holders, car covers, etc. are some of the different accessories that help customize a car to your choice. Many people invest in functional car accessories as well as those that make their car look stylish.
Car lovers often love to use every chance they get to enhance the beauty of their automobiles. Car accessories give them a chance to change the way their car looks as per their wish.  Door guards, seat covers, car mats, etc. Can be easily changed to give your car interior a whole new look. You can also choose to include useful car accessories like first aid kits wheel wrenches, cargo liners, jumper cables and so on.
Many car owners make the mistake of purchasing car accessories without wondering they have an actual use for it or not. It is a good idea to do a bit of research before investing in car accessories for your vehicle. It is also a good idea to pick out car accessories from reputable manufacturers to make sure they are durable and of high quality. Some car accessories which are made using PVC or PP offers a more pocket friendly solution as it helps protect the outer body of the vehicle from scratches and bumps. According to the leading experts in the automobile industry, many people assume that car accessories are only for improving the aesthetics of a vehicle. Nothing could be further from the truth. There are several car accessories available in the market today that make increases convenience and security to car owners while driving at night or through treacherous roads.  For example, most of the cars sold in the country come with standard halogen lights. However, it is a good idea to upgrade them to extreme vision bulbs to improve your visibility while driving during the night.
The auto dimming IRVM is another useful accessory that is useful while driving at night or on highways. They dim the headlight glare from other cars in your rear view mirror, giving you a better view.  Since they offer better security while driving at night, it is considered to be an essential car accessory by most car owners. Similarly, there are several other car accessories that help the driver drive better and avoid accidents.  With more and more people relying on cars as the major mode of transportation through cities and towns, it has become essential to install car accessories that make the journey a lot more comfortable. This is where entertainment car accessories like audio video theater systems come in. These systems enable the passengers to enjoy a movie or listen to their favorite songs as they move about the city in utmost comfort.  In fact, studies have shown that new car owners do not shy away from installing the latest entertainment systems in their cars to improve their traveling experiences.
Read Also : All About Car Accessories