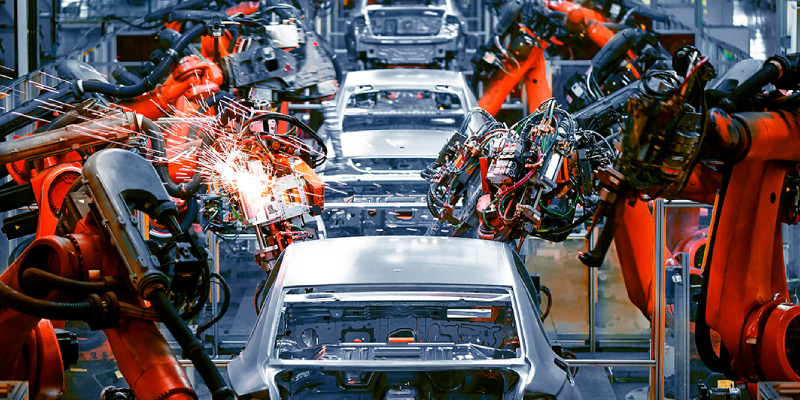 The industrial robots have successfully carved their name in the world of the automobile industry. But their road to carving was not simple and it took many years of hard work to prove their worthiness. But does any person or any being in the industry know their history as when and how did it exactly started?
The most basic concept is believed to be the one that originated in the time of Leonardo. The idea of the robot was first seen in the play of 1921. This production showed the robots as the mechanical workers who aided the humans in every step of life. The robots then slowly revolted and took charge of the world. This play saw huge attraction and success and also gave the industries an idea of the robots.
Industrial Automation saw its growth during World War II
World War II then pushed the technology forward and gave a new beginning. The automakers of the US were constantly looking for better ways and improvements in the output areas. This led to the first development of the computer and instantly attracted the automobile industry. When the first joined circuit made its appearance in 1970, the race to the automation saw it in full force.
The industrial robots in earlier days had no sensors externally. They were still best suited for picking and placing items. The employees felt much safer and easy to work around these robots and made the working process much simpler.
Automotive Automation saw its boom in the 1970s
The basic industrial robots were first seen in the general motors' category during the early days of 1961. Their prime work was to perform spot welding. Their performance and success attracted many big companies which included Ford.
It slowly developed to many other technological developments like the Stanford Arm in the 1969 and Silver Arm in 1974. The1980s saw huge and wide development in the automation industry and continued to flourish till date. Though it saw a backdrop in the 1990s, it very soon recovered because of its innovative technologies.
Automotive Automation Today
None can deny the importance of robots in the automotive industry today. Industrial robots have successfully covered all areas of the technology and there is just no stopping for it.
The robots today are more sophisticated than it was during their early times. Few robots are semi-autonomous, while others can safely work with human employees. These show that the robotic industry is booming and we are in the midst of the new world in the robotic industry.